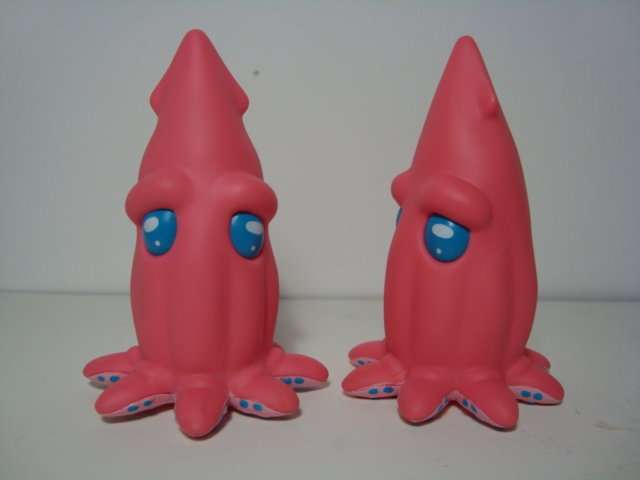 Submitted for the approval of the Zapling Society: An actual factory painted Billy the Squid toy. Isn't he majestic? For real, though, friends, they are painting the squids right now. I have sent in the package designs to be printed and I have been told more than once that they should finally be shipping to YOU THE COSTUMER by the end of September.
How exciting is that?
So, what that means is that time is running out to get the discounted preorder price of $9.95! After that they go up to $13, so if you want one of these little cuties order now! You can get them via Patch Together (credit cards, US orders) or use Paypal in the Webcomic Bucket store if for whatever reason you can't use Patch Together.
We sure stuck it out waiting for these toys. I feel like we're about to get those awesome front-row concert tickets we camped out for. Thanks to you guys for being so patient.