Surprise! I posted the entire ending all at once so you can enjoy it all together.
To start reading from last Thursday's update click here
Thank you so much for reading all these years, everyone! Chris and I were really glad to have you. I hope you've enjoyed the ending!!! <3
I've started a new comic called Wilde Life and you can start reading it here.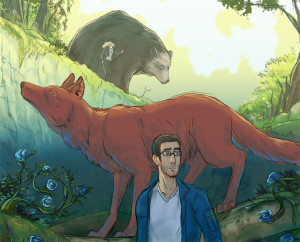 xoxo forever
Pascalle
If you want to pick up some originals, you still can right here.